Spinderella sues Salt-N-Pepa duo.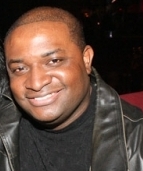 Blog King, Mass Appeal
DALLAS — "Push it good!" After nearly 35 years of working together, Spinderella is 'pushin' a trademark infringement lawsuit against longtime groupmates Salt-N-Pepa for skulduggery and breach of contract. The 47-year-old DJ believes she was swindled out of millions of dollars in purloined royalties and withheld performance wages. According to court docs, Spinderella is accusing Salt-N-Pepa of collecting $600,000 in royalties within the past decade without giving her a dime. The record spinner also claims the rapacious duo reneged on their promise to pay her $125,000 for their 'Best of Salt-N-Pepa' album from 1999.
EXCLUSIVE: Salt-N-Pepa are being sued by Spinderella over royalties. https://t.co/TBaniDBBPG

— The Blast (@TheBlastNews) July 11, 2019
In addition to embezzled royalties, the lawsuit alleges Salt-N-Pepa ostracized the DJ from a VH1 television show to eschew paying her a third of the earnings. Spinderella (real name Deidra Muriel Roper) also told the court she received no remuneration for the group's appearance at the 2018 Billboard Music Awards.
Are you shocked at the allegations?
Does Spinderella have a good case?
Share your thoughts below.