Courtroom brawl video goes viral.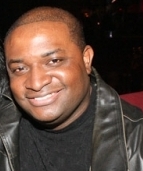 Blog King, Mass Appeal
YOUNGSTOWN — A prodigious brawl broke out inside a Youngstown, Ohio courtroom on Thursday and the frenzied ordeal was captured on video. According to police reports, 62-year-old Dale Williams was set to be sentenced for the 2017 murder of his ex-girlfriend, Elizabeth Pledger Stewart, when the victim's son went for his throat. Raw footage shows the inconsolable family member beating the hell out of Williams as law enforcement officials tried to intervene.
Stewart's other son eventually joined the fracas before order was restored. Police did, however, strike one of the brothers with a taser. "He killed my mother, man," said one of Stewart's sons as he was being handcuffed. "That was my mama! She took care of me, bro, when nobody else did."
Stewart's two sons, Anthony Dees and Jerome Stewart, were arrested and charged with assault and obstructing official police business.
Watch the shocking video.
Share your thoughts.