Husband severs neighbor's penis.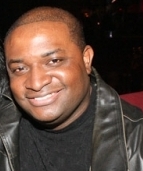 Blog King, Mass Appeal
GAINESVILLE — Alex Bonilla, 49, is busy putrefying behind bars after he allegedly cut off his neighbor's penis because he had sex with his wife. The Lorena Bobbitt ordeal went down Sunday in Gilchrist County, Florida. According to police reports, Alex infiltrated the paramour's residence and tied him up at gunpoint. After talking a bunch of sh*t, Alex pulled out a pair of scissors and cut the victim's dick off. Testicle juice reportedly leaked on the floor. The neighbor's children were home at the time.
The deranged hubby was seen running down the street with the severed phallus in hand. Law enforcement officials busted his crazy ass shortly thereafter. When asked to expound upon his salacious wrongdoing, Alex said he caught the man bangin' his wife a couple months ago.
The nutty bastard is charged with breaking and entering, and severing a wiener.
The cock-less victim remains hospitalized in stable condition.
Still no word on if he got his dick back.
Share your thoughts below.