R. Kelly hit with huge indictment.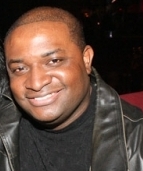 Blog King, Mass Appeal
CHICAGO — "When a jury's fed up…" While walking his dog around 7 p.m. Thursday night, embattled singer R. Kelly was arrested again — this time on child pornography and other federal charges. The 52-year-old pedophile was taken into custody after a federal grand jury issued a 13-count indictment that includes enticement of a minor, obstruction of justice and child porn. In a separate 5-count federal indictment in New York, Kelly (real name Robert S. Kelly) faces charges of racketeering, coercion to engage in criminal sexual activity and violating the Mann Act, which prohibits the transportation of people across state lines for prostitution purposes. The indictment alleges Kelly's victims were not permitted to ingest, micturate or defecate without his permission. Damn, that's foul.
There's a good chance he'll face more charges.
"Mr. Kelly was aware of the investigations and the charges are not a surprise," said Steve Greenberg, Kelly's attorney. "He had already assembled a team of outstanding federal litigators. He and his lawyers look forward to his day in court, to the truth coming out and to his vindication from what has been an unprecedented assault by others for their own personal gain."
Kelly is already contending with more than a dozen state felony charges tied to the alleged sexual assault of a quartet of women, three of whom were underage. The "Bump N' Grind" star has pleaded "not guilty" to the allegations. Legal analyst Rikki Klieman said Kelly will serve decades behind bars if convicted.
Do you think it'll happen?
Share your thoughts below.