Serena loses third consecutive Slam.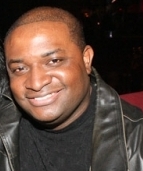 Blog King, Mass Appeal
LONDON — Serena Williams just can't seem to get over the hump anymore and she's not getting any younger. With a chance to tie Margaret Court's all-time Grand Slam record, the 37-year-old tennis star took it on the chin; losing to Simona Halep in straight sets during Saturday's Wimbledon final. Serena has 23 Grand Slam triumphs, just one short of Margaret's superhuman procurement. But she's also lost three straight Grand Slams. Saturday's contest was void of dubiety. Simona, who's from Romania, whupped Serena's ass; winning 6-2, 6-2 in less than an hour. Prior to the match, tennis great Billie Jean King questioned Serena's priorities.
"She's got business, a baby, she's trying to help gender equity, particularly for women of color," Billie told the Metro. "She's actually on the Billie Jean King leadership initiative, she and Venus are both advisors for it (which makes winning a Slam much harder). I would like to see her put everything else aside from that."
"She literally played outta her mind."

Serena Williams congratulates Simona Halep on her Wimbledon win 👏 pic.twitter.com/aqSSm4Dnws

— espnW (@espnW) July 13, 2019
"She's got people working on these things," Billie continued. "I wish she would just make a commitment for the next year-and-a-half to two years and just say, 'I'm going to absolutely devote what's necessary for my tennis [career] so when I look in the mirror when I'm older that I can go back in my mind and know I gave everything I had and be happy.' But if she's happy doing it this way it's fine. It's not about us."
When asked if she should focus more on tennis, a pissed off Serena articulated a poignant communiqué. "The day I stop fighting for equality … will be the day I'm in my grave," she said before standing up and walking away from her press conference.
Do you agree with Billie?
Is Serena too distracted?
Is she getting too old?
Share your thoughts below.