Jaden celebrates birthday No. 21.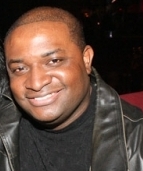 Blog King, Mass Appeal
MALIBU — Will Smith's son Jaden just turned 21 and he celebrated the special occasion Saturday night with his first alcoholic beverage. "The Karate Kid" actor was accompanied by Will, his mom Jada, his sister Willow, his half-brother Trey Smith and family friend Jordyn Woods. The squiffy soiree went down in Malibu, California. Prior to the family's birthday toast of tequila shots, Will imparted a few percipient words for his youngest boy. "I'll tell you something my father told me on my 21st birthday," Will joked. "Never break two laws at one time. Because you increase your chances exponentially of getting caught for both."
"So only break one law at a time."
Will, who admitted being drunk on tequila when Jaden was conceived, also expressed relief that he's no longer financially responsible for his young costar. "Here's to getting you off of my insurance. Here's to paying your own bills. The accountants are transferring your stuff first thing tomorrow morning," Will cracked.
"I'm really proud of you, just the way that you've grown in the past few years is what parents hope for. You take it seriously to contribute to the human family. You just make us proud every single day. So, here's to your 21st birthday… and here's to you being a full grown man."
Can't believe Jaden is 21.
Hell, can't believe Will is 50.
Time definitely flies.
Bottoms up!
Share your thoughts below.