Jermaine Dupri slams she-rappers.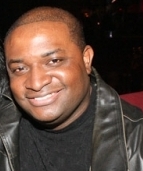 Blog King, Mass Appeal
ATLANTA — "So So Def" mogul Jermaine Dupri is under fire for a series of comments he made regarding the risqué deportment of contemporary female artists. During a recent interview with People Magazine, the 46-year-old producer referred to today's ladies of hip-hop as "strippers rapping" — drawing both the ire and vitriol of popsies in the rap industry. When asked to evaluate the lyrical aptitude of rappers like Nicki Minaj, Cardi B and Megan Thee Stallion, Jermaine didn't bite his tongue. "I feel like they all are rapping about the same thing, and I don't think they're showing us who's the best rapper. For me, it's like strippers rapping," Jermaine said.
"As far as rap goes, I'm not getting who is the best rapper. I'm getting OK, you got a story about you dancing in the club, you got a story about you dancing in the club, you got a story about you dancing in the club. OK. All right. Cool. Who's going to be the rapper? At some point, somebody's going to have to break out of that mold and talk about other things."
As you'd expect, Cardi lashed out in response. "First off: There are more successful women in rap right now than at any time in the genre's history, and a whole lot of them are truly great," said Cardi, an ex-stripper who admitted to drugging and robbing her clients. "Second: Maybe the guy who got famous for introducing Kriss Kross to the world is not the ideal defender of the sanctity of rap. Just saying."
Ouch!
I agree with Cardi.
Jermaine has a lot of nerve.
If you recall, he and rival producers were largely responsible for concocting the masculine fad that besmirched  the image and perception of female lyricists in the '90s. Hip-hop artists like Xscape, Aaliyah, SWV and the Brat dressed like dudes in their heyday.
We're talking skully hats, baggy pants and Timberland boots.
There was nothing feminal about those chicks.
Jermaine is partly culpable for that.
Today's talent is much sexier and that has to count for something.
That said, do you agree with Jermaine?
Are female rappers too raunchy?
Share your thoughts below.