Kevin Spacey dodges bullet.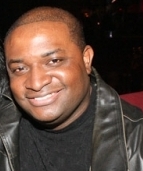 Blog King, Mass Appeal
NANTUCKET — Former "House of Cards" actor Kevin Spacey dodged a bullet Wednesday afternoon when his felony sexual assault case was jettisoned "due to the unavailability of the complaining witness." The 59-year-old homosexual was accused of getting an 18-year-old drunk before fondling his phallus in 2016. The alleged groping took place at the Club Car bar in Nantucket, Massachusetts. The complainant was employed as a busboy at the venue. According to court docs, sh*t hit the fan during cross examination. That's when defensive attorney Alan Jackson grilled the accuser about his cell phone and whether or not he deleted text messages that would exculpate Kevin.
#𝘽𝙍𝙀𝘼𝙆𝙄𝙉𝙂: Kevin Spacey Criminal Case Dismissedhttps://t.co/54sn9qwAIc

— TMZ (@TMZ) July 17, 2019
Rather than answer questions, the complainant exercised his Fifth Amendment right — forcing prosecutors to seek a dismissal. "The complaining witness was informed that if he chose to continue to invoke his Fifth Amendment right, the case would not be able to go forward," said Cape and Islands District Attorney Michael O'Keefe. "After a further period of reflection privately with his lawyer, the complaining witness elected not to waive his right under the Fifth Amendment."
Kevin is once again a free man.
Do you believe he's innocent?
Was the witness paid off?
Should Netflix rehire Kevin?
Share your thoughts below.