Mecole's mother gets house, but…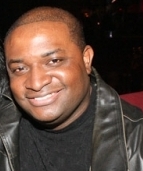 Blog King, Mass Appeal
KANSAS CITY — Just weeks after signing a 4-year deal worth $5 million, Kansas City Chiefs rookie receiver Mecole Hardman bought his mom a new house — telling her: "It's my turn to take care of you now." While encircled by a throng of family and friends, the 21-year-old speedster pulled a Russell Wilson by showing his mother the residence after removing her blindfold. The special occasion was captured on video and posted to Twitter. Many are calling it a tear-jerker. "I been dreaming of buying my mama a house since I was 8 and now to finally do it words can't explain how happy I am," Mecole said.
"I love you ma x100000000. It's my turn to take care of you now."
Big Momma's House contains a large swimming pool, a spacious kitchen, a big backyard and, most importantly, no mortgage. The home is paid off. "I'm just blessed," mom said. "I mean, it makes you feel good as a mother to know that… your kids would go to this step."
Mecole was selected in the 2nd round of the 2019 NFL Draft.
His career is already off to a helluva start.
Now the million dollar question: Should he do the same for dad?
Well, the deportment of black athletes is a microcosm of what ails the urban community. Conventional wisdom suggests that if you're black and living near or below the poverty line, you should date outside your race. If, for whatever reason, you decide to date within the race, please don't procreate.
Based on what shows up in the news on a daily basis, it's clear penurious negroes don't belong together for the following stereotypical reasons:
1) If you're a black man, word on the street claims she's gonna eschew your trust, spew opprobrium, show disrespect, invade your privacy, infiltrate your cell phone, send you to jail, derail your ability to secure decent employment, manage an unfit household and undermine your manhood.
2) If you're a black woman, rumor has it he's gonna beat your ass, ruin your credit, leech your earnings, provide sporadic employment, loaf around the house, make you gravid, disrespect your friends, alienate your family and pop off excuses when things go off schedule.
Now, we're speaking in generalities.
So there's certainly some anomalies here and there.
There's also no guarantee interracial dating is a better option.
Hell, in some cases, it's worse.
But, for the most part, there's veracity to the stereotypes.
Why is this information important? Because many negro athletes are bred in impoverished, fatherless households. So they realize the pecuniary significance of dating outside the race. Not convinced? Google a prominent black athlete and chances are he has a beautiful white girlfriend or spouse on his arm.
So don't be surprised when athletes like Mecole side with their mothers following a big payday. Ramifications of the Civil Rights Movement made that a certainty. Remember, the U.S. government purveys destitute moms with free food and subsidized housing as long as there's no fathers around.
Black athletes are merely a byproduct of the system.
Look, cycles continue.
They don't evanesce.
The Civil Rights Movement started 55 years ago.
Yet, we're still contending with the feculent residue.
It's a deep, deep game man.
Thank your boy Dr. Martin Luther King Jr.
Hope you're enjoying that day off on his holiday.
Share your thoughts below.