A$AP Rocky is thrown in jail.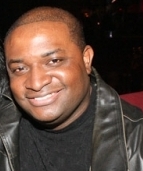 Blog King, Mass Appeal
STOCKHOLM — Uh-oh, A$AP Rocky has "F*ckin' Problems!" Despite President Donald Trump's injunction to have him exonerated, 30-year-old rapper A$AP Rocky remains incarcerated inside a Swedish correctional facility pending an investigation into his alleged assault of a pedestrian who appeared to taunt and attack him first. While on tour, Rocky (real name Rakim Mayers) and two accomplices were caught on video beating the sh*t out of a Swedish guy on June 30th. All three were thrown in jail and have yet to be released.
Multiple members of Congress, including U.S. Rep Adriano Espaillat — a New York Democrat responsible for Rocky's hometown of Harlem — are calling for his liberation.
Many believe racism is involved. "This incident serves as yet another example of the racially motivated focus and prejudices young men of color are subjected to around the world," said a joint statement from House members. Karin Olofsdotter, Sweden's Ambassador, said racism is not a factor.
As far as she's concerned, "black people shouldn't fear visiting the country."
If convicted, Rocky faces 2 to 6 years in prison.
Does he deserve it?
Is racism involved?
Watch the disturbing video.
Share your thoughts.