Wicked parents murdered baby.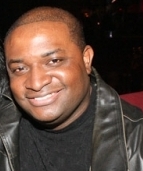 Blog King, Mass Appeal
LOS ANGELES — Andrea Torralba and David Villa are rotting behind bars after the Hispanic couple asphyxiated their newborn son shortly after giving birth. The filicide went down Friday afternoon at St. John's Medical Center, just north of Los Angeles. According to reports from the Oxnard Police Department, officers were dispatched to the hospital after medical examiners learned "a newborn infant was in critical condition with suspicious injuries." Doctors effectuated CPR but it was to no avail.
The little boy was pronounced dead shortly thereafter.
Detectives with Oxnard's Family Protection Unit conducted an investigation which led them to believe Andrea and David strangled the baby comatose just hours after she gave birth. During the interrogation process, Andrea and David told investigators they didn't want the neonate.
Rather than give the infant up for adoption, the bastards did the unthinkable.
Andrea and David are charged with assault on a child (by means of force resulting in death.)
They're looking at 25 years apiece in the penitentiary.
Man, some of today's parents are batsh*t crazy.
Share your thoughts below.