Suicidal father shoots daughter.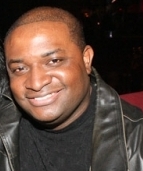 Blog King, Mass Appeal
ESCAMBIA — A Florida community remains in lamentation after 22-year-old Terrence Jackson shot and killed his 3-year-old daughter before turning the gun on himself. The filicide-suicide went down Saturday afternoon in Escambia County, Florida. "Both bodies were laying in the street," said a neighbor who witnessed the tragedy. "It was horrific." According to multiple reports, Terrence stopped by his ex-girlfriend's house to spend visitation time with his daughter — Cherish Jackson. "Cherish ran out to the car crying, 'Daddy, Daddy,'" said the neighbor.
"She was all happy to see him."
A few moments later as they walked down the street, Terrence said something to Cherish before shooting her twice in the head. He shot himself seconds later. "I know he said something to Cherish right before he shot her because I saw her look up at him," said the neighbor.
"That image of her looking at him is etched into my mind forever."
Terrence was dead by the time paramedics arrived. But Cherish was still alive. She was transported to a nearby hospital where she ultimately died from her injuries. "She fought hard to stay here with us," said Casey Scott, Cherish's mother. "It just wasn't meant… to be."
A motive remains unclear but Casey and Terrence recently broke up.
Share your thoughts below.