Mother kills baby during a fist fight.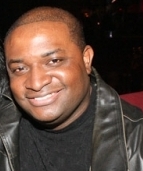 Blog King, Mass Appeal
ATLANTA — Here's a nurturing mother who has her priorities in order: Karen Lashun Harrison is receiving three hots and a cot after she dropped her 3-month-old baby on the asphalt during a bout of fisticuffs with another thot, resulting in the infant's quietus. The filicide transpired Friday outside a Thomas Beauty Supply store in South Georgia. Rather than seek emergency medical attention, Karen waited 24 hours to admit her child into the hospital. The baby died the next day at Colquitt Regional Medical Center from a head injury.
During the interrogation process, Karen told investigators the baby fell from the arms of her friend, 26-year-old Carneata Clark. But, a surveillance video shows Karen cradling the baby while fighting concomitantly. She was handcuffed and booked shortly thereafter.
Karen is charged with felony murder, first-degree cruelty, second-degree child cruelty, simple battery and a series of affray infractions. Carneata, who also lied to law enforcement officials in support of Karen, is charged with submitting false statements and obstruction of justice.
The other woman involved in the fight wasn't charged despite attacking first.
Watch the disturbing video.
Share your thoughts.