Sumner Class '69 provides example.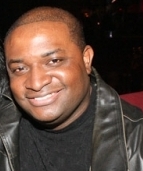 Blog King, Mass Appeal
KANSAS CITY — This weekend, yours truly got a chance to attend a concatenation of indelible events tied to the 50th anniversary of mom's high school reunion. We're talking Sumner Class of 1969 — back when the segregated institution manufactured multiple state/national championships in arts, science and athletics. Of course, jaundiced politicians in the 70s couldn't stand descrying urban success so, with the convenient excuse of desegregation, Sumner was converted into an academy in 1978 — robbing my mom's alma mater of its rich tradition. Rumor has it slipshod administrators have cached their championship trophies in a sequestered locale where they're currently collecting dust.
How did this KCK become the top-ranked high school in the state of Kansas? Our @AFGutierrez reports on a few reasons @kckps_sumner: https://t.co/YKzCnqRF03 pic.twitter.com/JK65Q7zZtb

— 41 Action News (@41actionnews) May 9, 2019
Diversity be damned, Sumner's transmutation still hurts til this day. Mainly because it's imperative snotty-nosed kids from the 'hood believe they can procure the type of scholastic pre-eminence their great grandparents achieved. Segregated Sumner provided the perfect blueprint for metropolitan academics. Now it's gone and there ain't no coming back.
Anyway, here's what transpired at the reunion:
On Friday, we took part in a deli-catered registration soiree at a lounge in Kansas City, Kansas. Saturday night, we shook a tail feather at the banquet/dance party at the Hilton resort near Kansas City International Airport (KCI). As anticipated, my silky smooth dance moves stole the show.
Then, on Sunday, we attended church before satisfying our sustenance intake with a class picnic held at Wyandotte County Lake. There were barbecue ribs, chicken legs and hot dogs galore; not to mention we eluded a probable heatwave as outdoor temperatures settled into the low 80s.
Thanks to mom, I've attended the last 20 years of Sumner's Class of '69 reunions for two reasons:
1) My generation (X) and those younger lack the unity, patience and organizational skills necessary to amalgamate such a grandiose event.
and,
2) Every 5 years I'm reminded of what's absent in today's society specific to the enrichment of brotherly love, familial values and gun-free entertainment. What's sad is my generation and those younger will never experience what Sumner's Class of '69 graduates have and it's really a damn shame.
Anyway, check out the photo gallery below.
Share your thoughts.