Mo'Nique believes Oprah, Whoopi ruined her métier
Mo'Nique talks mental illness.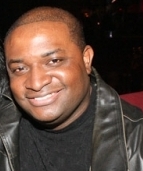 Blog King, Mass Appeal
BALTIMORE – Jilted farceur Mo'Nique had lost her damn mind. But the cerebral malady had nothing to do with her. Instead, she suffered from a mental illness — this according to the gray-haired humorist who spilled the beans during a splenetic 4-part confab with Comedy Hype. Mo'Nique, who's blacklisted in Hollywood, hasn't garnered lucrative work in over a decade. She may have burned her bridges for good when she insisted that Oprah Winfrey, Lee Daniels and Tyler Perry "suck her d*ck" while performing on stage. The 51-year-old Oscar winner also spurned a $500,000 stand-up comedy offer from Netflix before boycotting the bankable streaming service. In other words, Mo'Nique has alienated every big fish in the film industry. Now she's stressed and depressed. "I was mentally ill," Mo'Nique explained. "I was raised in a tension-filled home… around women who were mentally ill too."
Mo'Nique also got some sh*t off her chest. The maudlin comic accused Steve Harvey of lacking a "God damn backbone." She also said Oprah owes her an apology. "You know what you need to do," Mo'Nique said to Oprah while gawping into the camera. "Stop hiding… because what people are beginning to do is see you for what you really are."
In a melancholic twist, Mo'Nique became damn near inconsolable over comments Whoopi Goldberg made about her faltering career. She believes Whoopi "doesn't give a damn" that she's blacklisted.
Mo'Nique has clearly hit rock bottom.
Watch her emotional 4-part interview.
Share your thoughts.