White woman utters N-word.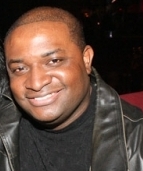 Blog King, Mass Appeal
NORTH HILLS — Dammit President Trump! Look what you've done. Nancy Goodman, the 71-year-old white lady caught on video calling two black women the N-word, said she won't apologize for uttering the racial slur and she wouldn't hesitate to use it again. The incident went down the other day at a Bonefish Grill restaurant in North Hills, North Carolina. Nancy is banned from entering the bistro. "I'm not going to say I'm sorry to them because they kept pushing at it," Nancy told reporters.
"I would say it again to them. They are the rudest individuals I have ever seen."
Nancy, who has anxiety, is referring to Lakesha Shaw and Chanda Stewart. The ravenous duo was busy ingesting their entrée when an agitated Nancy told them to pipe it down. "Let me show you my money," Lakesha boasted after Nancy approached their table. "It's just as green as yours."
Rather than egress to defuse the situation, Nancy retorted: "You're so stupid, nigger."
Despite emitting the bigoted insult, Nancy swears she's not a racist.
She claims to have many black friends whom she loves dearly.
Lakesha and Chanda, however, ain't buying it. "I don't care how you feel like we should have been acting," Lakesha said. "If I was standing on the table with three heads in a purple jumpsuit, nothing justified you coming to my table and call me a stupid nigger."
"It's easy to say what you may do or would have done in this type of situation because I've said the same," Lakesha continued. "Although racism is very real, it stills seems to catch you off guard. It may be a blessing because if we had time to think about it, it may have ended differently."
Does Nancy owe them an apology?
Did Lakesha and Chanda handle it the right way?
Watch the disturbing video.
Share your thoughts.