Fabolous, Emily B are severing ties.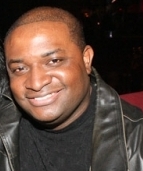 Blog King, Mass Appeal
NEW YORK — You can stick a fork in Fabolous and Emily Bustamante because they're done. After swappin' spit for more than a decade, the 41-year-old rapper and his baby mama have apparently called it quits — ending their Ike and Tina-esque fusion. They share two children. Fabolous, if you recall, was caught on video going off on Emily and her dad with a pair of scissors — resulting in a grand jury indictment anchored by one count of domestic violence with significant bodily injury, two counts of threatening to kill and one count of weapon possession.
Fabolous and Emily B have reportedly splithttps://t.co/nd5GyzrlsF pic.twitter.com/5QLJqZfWVz

— Complex (@Complex) July 26, 2019
Fabolous did, however, strike a plea indenture with prosecutors to circumvent imprisonment. But, child support expenditures could become an issue. Emily, an east coast shoe designer, gave birth to their first son in 2008 before having another one in 2015. Fabolous denies they're breaking up.
But TMZ caught him breakin' bread with another chick.
Do you think they're better off apart?
Or, should they work it out for the children?
Share your thoughts below.