Psycho dad gets death sentence.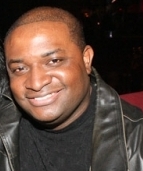 Blog King, Mass Appeal
HUNTSVILLE — Lionel Francis, the Alabama imbecile convicted of murdering his 1-year-old daughter, will suffer the death penalty. Circuit Judge Ruth Ann Hall rubber-stamped the verdict on Thursday after the jury voted 11 to 1 in favor of killing his ass. According to court docs, Lionel committed the filicide in May 2016 following a series of contretemps with his baby mama — Ashley Ross. After shooting the child in the forehead, a flagitious Lionel told Ashley: "Now you'll have to live with what you made me do."
Update: Lionel Francis, a man convicted of fatally shooting his toddler daughter, was sen…https://t.co/KrYeDm0CKw pic.twitter.com/7jxkz7881i

— LORD OF THE RINGS (@LORDOFT92192350) July 25, 2019
When asked if her baby daddy planned on shooting her too, Ashley said "no" but he told her he "wasn't going to have a baby with you, either." Ashley told the court Lionel didn't appear choleric at the time. When she turned her head, he cocked the gun and fired a shot.
Madison County Assistant District Attorney Tim Douthit sought the death penalty.
He eventually got it.
"I cannot think of anyone more deserving [of the death penalty] than somebody that executes another human being, let alone a child, let alone a toddler, let alone his own biological one-year-old," Douthit told court members. "If you think that some people just deserve death, this is the guy."
Lionel plans to appeal the court's decision.
Do you agree with the death sentence?
Share your thoughts below.