Deputy urinates into kid's mouth.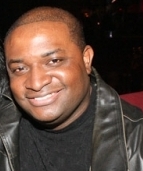 Blog King, Mass Appeal
PENSACOLA, Fla. — R. Kelly with a badge? Jerome Zaid, an award-winning sheriff's deputy in Florida, was thrown behind bars after the sick pillock urinated in a 5-year-old girl's mouth on multiple occasions. The heinous crimes took place in Escambia County, Florida. The alleged molestation lasted from October 2017 through July 21, 2019. The little girl was 3-years-old when it started. According to court docs, the child told police Zaid micturated in her mouth "a lot" then made her "spit the pee out" and brush her teeth.
The abuse usually took place in a restroom.
Investigators believe Zaid tormented at least two children under the age of six and there's possibly more victims out there. Zaid earned a Lifesaving Medal in 2017 after he helped a man survive cardiac arrest. He also served in the U.S. Marines Corps from 2006 to 2013.
Share your thoughts below.