Duane Martin says ex-wife Tisha Campbell is cuckoo

Tisha accused of being basket case.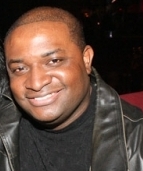 Blog King, Mass Appeal
LOS ANGELES — "It's a thin line…" Tisha Campbell is batsh*t crazy, this according to her ex-husband Duane Martin who told court members she's a "raging" basket case who suffers from a mental ailment. In case you didn't know, after 22 years of holy matrimony, the couple got divorced last year. Now they're in court bickering over marital assets and custodial arrangements for their two children. According to court docs, Tisha accused her former consort of purloining her mazuma. She also claims he has a history of beating her ass. Duane, however, said she's "fabricating stories that clearly are untrue" due to her parlous cognitive state. Tisha, 50, reportedly had a "severe" breakdown in August 2017 that rendered her paranoid and anxious. Duane, 53, also claims he and his legal representatives had to take multiple breaks during his ex-wife's deposition because she couldn't keep her emotions in check.
A source close to Tisha labeled the allegations "nonsense," claiming Duane's accusations are merely another example of the "gaslighting" tactics he imposed upon his spouse during the course of their marriage. If it's true Tisha is nuts, the malady hasn't impeded her ability to secure employment. The former "Martin" actress will appear in a new sitcom later this fall and she's also in the mix to land a reality TV show.
Do you believe Duane?
Is Tisha cuckoo for Cocoa Puffs?
Share your thoughts below.