Nicki Minaj gets marriage license.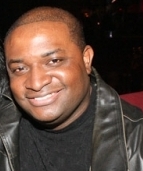 Blog King, Mass Appeal
BEVERLY HILLS — Nicki Minaj is gettin' hitched. But she's keeping her impending nuptials on the hush hush for now. The "Beez in the Trap" rapper and her flagitious inamorato, Kenneth Petty, were spotted procuring a marriage license at the Beverly Hills Courthouse on Monday. Witnesses said they even stood in line like regular patrons at the bureau's customer service window that reads: "marriage licenses and ceremony appointments ONLY." In an attempt to be incognito, Nicki donned a baseball cap over her knee-length cerise hairdo.
Kenneth, a registered sex offender, dressed as himself because nobody knows his ass.
In case you haven't heard, he once used a knife to purloin nooky from a 16-year-old girl.
Kenneth also served time in the penitentiary for committing murder.
Nicki Minaj and Her Boyfriend Take Out Marriage License in L.A. https://t.co/3kNwlsY8sV

— TMZ (@TMZ) July 30, 2019
If you recall, back in June, Nicki announced on her "Queen Radio" show that the couple had already purchased their marriage license. But, that's apparently not the case. As of now, they have 90 days to tie the knot before the certificate expires. Nicki, 36, and Kenneth, 41, rekindled their romantic flame a year ago. They dated off and on as teenagers. This will be Nicki's first (and hopefully last) marriage.
What's my take?
It's no secret the pool of eligible bachelors is diminutive at best — forcing many single ladies to lower their standards. But, damn. Nicki, who's filthy rich, is engaged to a registered sex offender with a murder conviction. Ladies, it doesn't matter if you're affluent or penurious.
You better settle for what you can get or be alone.
After all, bachelorettes have negligible options.
Nicki's engagement is living proof of that.
Conversely, if you're a bachelor, the singles market couldn't be more immense. Fellas can literally vet and choose what type of chick they want. There's really no excuse for a man to go vulva-less. If a homicidal rapist like Kenneth can secure a piece of derrière, anybody can.
Share your thoughts below.