Tony Gonzalez finally enshrined.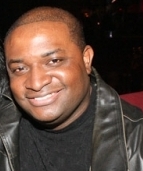 Blog King, Mass Appeal
CANTON — If you're a fan of the Kansas City Chiefs, the 2019 NFL Hall of Fame Enshrinement Ceremony held special meaning. Three former Chiefs — Johnny Robinson, Ty Law and Tony Gonzalez — received their effigies Saturday night in Canton, Ohio. The latter delivered the final speech. After years of harboring morose feelings about his many playoff failures in KC, Gonzalez articulated several innermost moments while delineating his 12 years of experience as Chief.
"From [the University of California] Berkeley to the Kansas City Chiefs," Gonzalez boasted during his lengthy oration. "[I was the] 13th pick overall [in the 1997 NFL Draft]. I want to thank Lamar Hunt, Norma Hunt and Clark Hunt for taking a chance on me. I really appreciate you guys."
VIDEO: Tony Gonzalez, Ed Reed and the rest of the 2019 Pro Football Hall of Fame class put on their gold jackets for the first time in Canton https://t.co/dDinEil2tJ pic.twitter.com/sVl6XV3HLx

— Around The NFL (@AroundTheNFL) August 3, 2019
"I want to thank Carl Peterson, general manager, for trading up to number 13," Gonzalez continued. "Thank you for taking that chance on me. I know we had our battles during contract negotiations. But we always got it done… thank you for paying me… I appreciate it."
Gonzalaz also paid homage to Chiefs fans. He even vocalized KC's distinct rendition of the "Star Spangled Banner" which concludes with "Home of the CHIEFS!" Gonzalez did, however, slip up when he accidentally pronounced Marty Schottenheimer dead. But he effectuated a swift amelioration.
Schottenheimer, former head coach of the Chiefs, suffers from a severe case of Alzheimer's.
But he's definitely alive.
Gonzalez, 43, is the only tight end in NFL history to become a first ballot Hall of Famer.
Did you watch the enshrinement ceremony?
Are you surprised Gonzalez showed the Chiefs so much love?
Share your thoughts.