Diddy and Lori Harvey in love?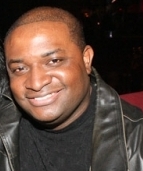 Blog King, Mass Appeal
NERANO, Italy — Aaliyah once sang "age ain't nothing but a number." Diddy apparently feels the same way. In case you didn't know, the "Bad Boy" honcho is bangin' Steve Harvey's 22-year-old daughter — Lori. Or, at least, that's how it looks. Diddy was spotted in Nerano, Italy over the weekend ingesting supper with Lori and her parents — the aforementioned Steve, 62, and his 54-year-old wife, Marjorie. Normally when a man breaks bread with a chick's parents it signals the genesis of a monogamous relationship.
Steve Harvey: Mf you need to lay off my daughter.

Diddy: I'm a good guy Steve Chill.

Steve Harvey: fuck this I'm gone, Lori don't you be coming to my house crying in a few.

Diddy: baby I got you, let's get on the boat. pic.twitter.com/f0gNRBR0ck

— 24/7 HipHop News (@BenjaminEnfield) August 4, 2019
Not to mention Diddy and Lori were recently seen donning matching raiments and holding hands in New York City. Perhaps feeling pressured to answer for his deportment, Diddy tried to quell media scuttlebutt that accuses him of knockin' boots with Steve's kid. But nobody's buying it.
TMZ posted photos that shows the 49-year-old record producer and Lori sharing multiple public displays of affection, leading us to believe something amorous is going on. To compound matters, Diddy's 25-year-old son — Justin Combs — once dated Lori. They broke up not long ago.
Diddy is more than twice Lori's age.
Do you find their camaraderie inappropriate?
Is Diddy wrong for dating his son's ex?
Share your thoughts below.