Mass shootings ravage America.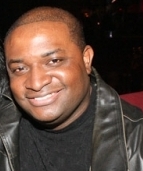 Blog King, Mass Appeal
DAYTON — Two mass shootings in less than 24 hours, good for a total of 22 massacres in 2019. That's an average of three decimations per month if you're counting at home. So far, 125 people have lost their lives. Not sure what's going on in the United States. But, if this type of third world deportment continues, we're gonna need some variation of Marshall Law. On Saturday, 21-year-old Patrick Crusius let his gat explode at a Walmart in El Paso, Texas. The attack claimed the lives of 20 people while wounding dozens more. Given the fact El Paso is 80 percent Hispanic, Mexico Foreign Minister Marcelo Ebrard vowed to seek litigation against the U.S. for failing to keep his people safe.
Of the 20 victims extirpated, at least six were Mexican citizens.
Hell, a 25-year-old mother died shielding her baby from gunfire.
Ebrard called the shooting an "act of barbarism."
Crusius was taken into police custody.
Connor Betts, 24, has been identified as the gunman in the shooting at a bar in Dayton, Ohio, that left 9 dead and several wounded.

His patch on his shirt shows he's a satanist/atheist.

We don't have a gun problem, we have a lack of God problem. pic.twitter.com/36UtCGJSWa

— Millie Weaver (@Millie__Weaver) August 4, 2019
A few hours later in Dayton, Ohio, 24-year-old Connor Betts waltzed into a crowded nightlife district with a .223 caliber assault rifle and opened fire — killing nine including his sister. Officials said 26 patrons were injured. There would've been more chalk outlines had police not reacted so quickly.
Officers were on the scene in less than a minute.
Betts, a self-proclaimed socialist and atheist, was dressed in full body armor.
He reportedly targeted black victims before losing his life in a police shootout.
"Hundreds of people… could be dead today," said Mayor Nan Whaley.
Betts and Crusius are in their 20s.
Both went after people of color.
President Donald Trump blames video games and mental illness.
Do you agree with him?
Share your thoughts below.