Victoria's Secret goes transgender.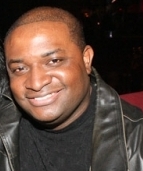 Blog King, Mass Appeal
COLUMBUS, Ohio — Victoria's Secret just unleashed a big secret! The renowned lingerie corporation will cast its first transgender woman as a nightwear model. On Monday, company officials announced the employment of 22-year-old Brazilian fashionista Valentina Sampaio who'll make her Victoria's Secret debut in a photo shoot for the VS Pink catalog. "Never stop dreaming," a thankful Valentina wrote on Instagram. Her agent, Erio Zanon, confirmed the shocking news saying Valentina "believes that this is a great opportunity to break barriers" in the fashion industry "and to contribute to a bigger representation for everybody."
Transgender actress, Laverne Cox, echoed a similar sentiment via Instagram.
"Wow finally!" she wrote.
Brazilian supermodel Valentina Sampaio has made history by becoming the first transsexual model for Victoria's Secret. pic.twitter.com/jb7Kgp1fnO

— The Pop Hub (@ThePopHub) August 2, 2019
However, not everybody's on board with Valentina's rise to vogue stardom. Ed Razek, the company's chief marketing officer, said he wasn't in favor of showcasing "transsexuals" in Victoria's Secret extravaganzas. So it's probably no coincidence he retired the same day Valentina got hired.
Do you think he was pushed out?
Are you happy for Valentina?
Should women be pissed?
Share your thoughts below.