Zorro wannabe murders quartet.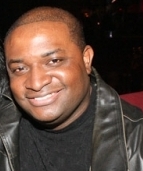 Blog King, Mass Appeal
SANTA ANA — As America grieves the carnage left behind from a pair of mass shootings, we now have a mass stabbing to cope with. Zachary Castaneda, the 33-year-old gang member with a sordid past, was thrown behind bars after he killed four people and wounded two others in a slew of random stabbings across two California cities. He even cut a guy's nose off. Castaneda was arrested Wednesday after two hours of armed robberies coupled with a gory machete onslaught. The body bag count could've been much higher. Garden Grove Police Chief Tom DaRe said Castaneda "could have injured or killed many other people" had they not apprehended him.
Some of the murders were captured on video.
Castaneda, who was out on bail for a laundry list of charges, got handcuffed while egressing a convenience store in Santa Ana. He had just murdered a security guard when officers detained his ass. "He remained violent with us through the night," said DaRe. "He never told us why he did this."
In case you didn't know, Castaneda has one helluva rap sheet. Last month, the Zorro wannabe was busted for possession of a concealed dagger and narcotics. In 2009, Castaneda was convicted of spousal abuse after he broke his wife's arm. He's also been jailed a total of 14 times since 2016 — enough to make R. Kelly blush.
Did court officials make a mistake by releasing Castaneda?
Is it time to proscribe assault knives?
Watch the sanguinary attack.
Share your thoughts.