Hobbs & Shaw lands criticism.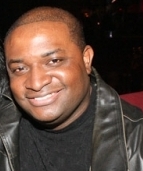 Blog King, Mass Appeal
HOLLYWOOD — Tyrese Gibson continues to hate on "Fast & Furious" costar Dwayne Johnson. The 40-year-old actor tossed shade at Dwayne's new movie — "Hobbs & Shaw" — after the spin-off engendered a measly $180 million last weekend in global box office sales — the franchise's most diminutive output since "Tokyo Drift" in 2006. By comparison, the previous installment (Fate of the Furious) generated a whopping $1.239 billion. Tyrese lambasted Dwayne's decision to concoct the oeuvre because it retarded the cinematic release of "Fast & Furious 9." Thanks to an arduous custody battle and subsequent child support devoir, Tyrese is in dire need of remuneration.
If you recall, he posted a video of himself crying like a lil bitch two years ago.
#FastAndFurious' star @Tyrese Gibson slates @TheRock for 'breaking up the family' with #HobbsAndShaw https://t.co/gUxvyvurbu pic.twitter.com/tluU8clLIx

— Yahoo Entertainment (@YahooEnt) August 8, 2019
Nevertheless… after learning the pecuniary shortcomings of "Hobbs & Shaw," Tyrese talked trash to the former WWE star. "I have to show my respects for one thing … He tried," Tyrese wrote in a now-deleted Instagram post. "Folks called me a hater … And attacked me for speaking out."
"Breaking up the family clearly doesn't have the value that one would assume it does," Tyrese added. "You know what… maybe, just maybe … The Rock and the crew will come dance with us again for #Fast10. We can all hug it out and get back to giving the true fans who have supported this franchise for 20 years WHAT they want … Not hating. I'm just pointing out the facts."
Again, sounds like Tyrese is short on mazuma and he's blaming Dwayne for it.
A damn shame.
Share your thoughts below.