Leslie rebuffed President Trump.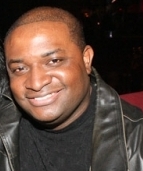 Blog King, Mass Appeal
WASHINGTON, D.C. — "Saturday Night Live" humorist Leslie Jones has decided to perform her upcoming Netflix comedy special in Washington, D.C. because she believes the nation's capitol provides the "best comic crowds" in the country. But, if it was left up to her, President Donald Trump wouldn't be attending. The 51-year-old comedienne spilled the beans Thursday night on "Jimmy Kimmel Live." When reminded that the Trump family resides in D.C., Leslie rebuffed the Commander-in-Chief. "DC go buy tickets, I need people to be there and fill in the audience and laugh," Leslie told viewers.
"Will you invite the President and his family to the show?" asked Kimmel. "Hell no and I hope you show up so I can talk bad about your ass," Leslie replied before adding, "Ooohh, don't you show up… you are banned. You are banned period. You are banned from my life."
Is Leslie wrong for dissing the president?
Share your thoughts below.