Live-action Dora delivers on-screen.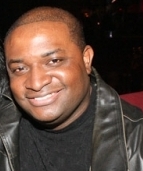 Blog King, Mass Appeal
HOLLYWOOD, Cali — Darn it Will Smith! Look what you've done. Thanks to you, we have a live-action cinematic trend that shows no signs of going out of style. First, there was Smith's "Aladdin" remake. Then Jon Favreau's "Lion King." Now we have James Bobin's "Dora and the Lost City of Gold," a family-friendly escapade that seeks to retain the energetic pneuma of the animated series. In case you're oblivious, Dora (Isabela Moner) is an ingenuous, yet plucky Hispanic protagonist who partakes in exploratory adventures with the succor of her pet monkey (Boots), a singing map, her talking backpack and a coterie of thrill-seeking friends. The live-action feature, however, incorporates a few diminutive polarities. Yes, Dora still exhorts viewers to repeat things after her.
But her backpack is taciturn, her map was purloined and her accomplices ain't friendly.
As a matter of fact, the surly teens can't stand her and for good reason.
After spending her childhood as a home-schooled jungle inhabitant, Dora is forced to attend high school in urban Los Angeles with her cousin Diego (Jeff Wahlberg). Dora's parents (Eva Longoria and Michael Peña) are professors on a wild treasure hunt in Peru and they don't want their nosy kid taggin' along.
However, Dora's acclimation from wildlife to city life is exigent at best. She often mortifies Diego in front of his peers and she's become an instant target of mockery by rival students. Heck, Dora's initial saunter through a metal detector was an adventure within itself.
Her chicken gyration at the school dance certainly didn't help.
During a scholastic field trip, Dora, Diego and two classmates — Sammy (Madeleine Madden) and Randy (Nicholas Coombe) — are kidnapped and used as bait to help locate the Lost City of Gold. Dora and the crew ultimately escape. But they find themselves astray in the wilderness.
Much to the chagrin of her classmates, Dora has a song for each adversity — regardless of how parlous they are. She even concocted a melody to help a constipated Sammy defecate behind a rock.
"Dora and the Lost City of Gold" is a lovable, nostalgic film with Tomb Raider-esque sequences. It's really funny in spots and promises to ensnare a broad movie audience whether intentionally or not.
Adios!
Blog King's Rating: 4 out of 5 popcorn bags
Share your thoughts below.