Epstein commits suicide in his cell.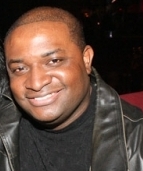 Blog King, Mass Appeal
NEW YORK — Jeffrey Epstein, the embattled financier accused of sex trafficking minors, committed suicide inside his jail cell. He was 66. Prison guards discovered his cadaver around 6:30 a.m. Saturday morning at the Metropolitan Correctional Center in Manhattan, New York. Epstein tried to kill himself a month ago, forcing jailhouse officials to place him under suicide watch. He was awaiting trial on charges of conspiracy and sex trafficking. The alleged crimes transpired between 2002 and 2005.
Epstein's accusers were as young as 14-years-old.
The Federal Bureau of Investigation (FBI) has gotten involved.
"Mr. Epstein's death raises serious questions that must be answered," said Attorney General William Barr in a statement. "In addition to the FBI's investigation, I have consulted with the Inspector General who is opening an investigation into the circumstances of Mr. Epstein's death."
Epstein, a Wall Street billionaire, ran with an oofy and powerful clique that includes President Donald Trump, former Commander-in-Chief Bill Clinton, Prince Andrew and actor Kevin Spacey. Had he been convicted, Epstein would've received a maximum of 45 years in the penitentiary.
Medical examiners said he hung himself.
Do you believe a suicide occurred?
Share your thoughts below.