Miley Cyrus and Liam Hemsworth ending marriage after eight adventurous months
Miley and Liam officially done?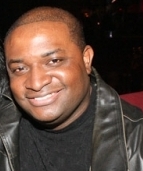 Blog King, Mass Appeal
LOS ANGELES — Damn, that was fast. After eight months of holy matrimony, Miley Cyrus and Liam Hemsworth are calling it quits and there's zero chance of reconciliation. That's because Miley has already found herself another… woman. The former Disney starlet was seen kissing Kaitlynn Carter the other day following a failed attempt to rescue her marriage. Call it happenstance, but Kaitlynn ditched her husband too. If you recall, Miley and Liam got hitched in December. According to a close source, the couple struggled with a plethora of conjugal issues. The 26-year-old singer tried to drag her husband into couple's therapy. But Liam wanted no part of it. The source said "he didn't come close to meeting her half way." As a result, they've been separated for months.
Liam Hemsworth Confirms Split From Miley Cyrus: "I Wish Her Nothing But Health and Happiness" https://t.co/iYIrHsJScg

— E! News (@enews) August 13, 2019
Liam, 29, wished his estranged spouse "nothing but health and happiness" via Instagram. "Hi all," the Hunger Games actor wrote alongside a beach sunset photo. "Just a quick note to say that Miley and I have recently separated and I wish her nothing but health and happiness going forward."
Liam's communiqué came 24 hours after Miley posted a peculiar missive about embracing change. She captioned a pair of photos of herself with the scenic mountain ranges of northeastern Italy as the backdrop. "Don't fight evolution, because you will never win," she wrote. "Like the mountain I am standing on top of, which was once under water, connected with Africa, change is inevitable." 
Um… whatever that means.
Anyway, are you surprised to see them split?
Was the union doomed from the start?
Share your thoughts below.