Road rage fight caught on video.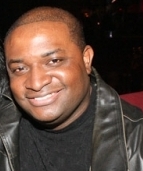 Blog King, Mass Appeal
PERTH, Australia — A brutal concatenation of fisticuffs transpired on Sunday as part of a road rage incident in Middle Swan, Australia — a suburb roughly 20 kilometres northeast of Perth. The scuffle took place in broad daylight at the intersection of Roe Highway and Toodyay Road, causing a lengthy delay for other motorists. The ruction was also captured on video and uploaded to Facebook. Raw footage shows a corpulent man pummeling a scrawny guy in the middle of the street. First, he squashed the poor fella on the bitumen.
Then, with the crack of his ass showing, the fat dude grabbed the little guy underneath his arms and slammed him against a car. Several thwacks to the cranium quickly ensued. After a crowd of spectators stepped in to intervene, the macilent weakling hurled a sucker punch to incite round two.
A lady eventually positioned herself between the adversaries to halt the affray.
Watch the crazy fight.
Share your thoughts.