Mike Tyson has cannabis fetish.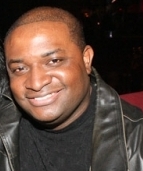 Blog King, Mass Appeal
LOS ANGELES — Iron Mike Tyson loves to smoke weed. The desideratum is so strong, he expends roughly $40,000 a month on marijuana. That's ludicrous! The 53-year-old boxing legend let the cat out the bag during an episode of his Hotboxin' podcast. Tyson does the radio show with co-host Eben Britton, a former lineman with the Jacksonville Jaguars. "What do we smoke a month?" Tyson asked Britton. "Is it $40,000 a month? It's 40, yeah, $40,000 a month." Britton added, "We smoke 10 tons of weed at the ranch a month. Ain't that crazy?" Tyson also admitted to spending $7 million on a diamond rivière.
Mike Tyson: We smoke $40K worth of pot a month on cannabis farm https://t.co/tKp06n2cSv pic.twitter.com/xTrdsV5MOl

— New York Post (@nypost) August 14, 2019
In case you didn't know, Tyson made a sizable investment in the cannabis industry and he's planning on opening his own marijuana farm to cultivate high-quality strains of THC and CBD, while "implementing cutting-edge technology to advance the research on the health benefits of marijuana."
Tyson's weed ranch is already under construction on a 40-acre plat in California City. Half of the acreage is devoted to agriculture. The remaining land will feature the 'Tyson Cultivation School' to help educate aspiring cannabis breeders on how to manufacture and harvest herbal plants.
When asked why he decided to launch a sinsemilla venture, Tyson kept it 100. "I thought about how much good I could do by helping people with cannabis," he explained. "It was a no brainer." Tyson once tried to pay the New York Zoo $10,000 to fight a silverback gorilla. Now we know why.
He must've been high as f*ck.
Share your thoughts below.