Leah Remini is ending TV series.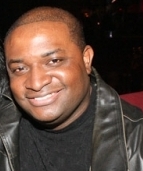 Blog King, Mass Appeal
LOS ANGELES — After spending the past few years putting the Church of Scientology on blast, Leah Remini's reality TV show is calling it quits. The 49-year-old actress, who used to be a member of the institution, announced the third season of her A&E docuseries — "Scientology and the Aftermath" — will be the last. Church officials are absolutely exultant. A representative from the kirk told TMZ the show is a "hate machine." The church is also holding Leah accountable for the gory esophagus incision of a Scientology roustabout.
"Leah Remini has blood on her hands," said the rep.
"Her show's lies, distortions and exhortations to hate and bigotry generated assassination threats against the leader of the Scientology religion, physical attacks on churches, and the murder of a Scientology religious worker whose throat was slashed by a madman egged on by Remini's horrendous distortions."
Very proud of our brave contributors and the work that has been done so far. Thank you for your support and love. More to come! Trust https://t.co/QsUrYRcfw3 via @thr

— Leah Remini (@LeahRemini) August 15, 2019
Mike Rinder, Leah's cohost, denied culpability shortly after the slaying.
"They basically seek to shift the blame to our show for their abuses," Rinder said through a communiqué. "Their statement that this is all caused by A&E and our show because someone apparently looked at a website that mentioned our show — that's absurd."
Leah claims the church is scamming members out of their pecuniary resources. The institution and actor Danny Masterson are also being sued by 4 women for sexual assault and harassment.
Do you agree with Leah's decision to end the show?
Is Scientology evil?
Do you think it's a cult?
Share your thoughts below.