Heather Locklear receives sentence.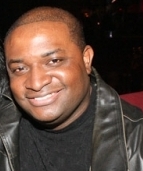 Blog King, Mass Appeal
HOLLYWOOD — After pleading "no contest" to an octet of maniacal misdemeanors, Heather Locklear will serve time. But it won't be in jail. Instead, the "Melrose Place" actress was sentenced to 30 days in a residential mental health facility where she'll be monitored and evaluated daily. In the event she screws up, the 57-year-old thespian will spend four months behind bars. Heather, if you recall, was busted last year for beating her boyfriend's ass and attacking police officers. A close source said Heather's cognitive state was oscillated by a brutal subjugation to intoxicants and prescription drugs. Hopefully, she'll benefit from a supervised rehab stint.
Heather's daughter, Ava Elizabeth Sambora, remains heartbroken.
Heather Locklear was sentenced to 120 days in jail, but she will only serve the time if she doesn't complete a residential treatment program, the statement said. She was also placed on three years summary probation https://t.co/lBLvYtTjpv

— CNN (@CNN) August 17, 2019
"[Heather's] issue is alcohol, pills and her mental health," the source told People.com. "She doesn't want anybody to hold her accountable. She has no job, nothing to keep her accountable. This has been tearing up her family. It's been an ongoing issue for many, many years. It has been horrible for Ava."
Sadly, this ain't Heather's first rodeo.
She's battled mental illness for years and has gone to rehab multiple times.
A couple years ago, Heather drove her Porsche into a ditch — breaking her collarbone.
On top of that, she used to be hotter than fish grease.
Now she resembles a junkie.
A damn shame.
Share your thoughts below.