Cleveland officer urinates on a girl.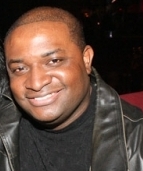 Blog King, Mass Appeal
CLEVELAND, Ohio — Last month, Florida Sheriff Deputy Jerome Zaid had his perverted ass thrown in jail for micturating into the mouth of a 5-year-old girl. Now we have a second pee-pee cop deserving of contempt. Cleveland police officer Solomon Nhiwatiwa, hired in 2014, is busy putrefying behind bars after the sick bastard filmed himself urinating on a 12-year-old girl. The stomach-churning nightmare transpired on Friday. Nhiwatiwa was busted on Tuesday and suspended without pay pending a thorough investigation.
"He will be held accountable," said Cuyahoga County Prosecutor Michael O'Malley. "It's my office's mission to ensure he never wears the badge of a police officer again."
According to police reports, the little girl was sedentary on a sidewalk — waiting for a school bus — when Nhiwatiwa pulled up to offer a ride. The minor politely declined and he sped off. A minute later, Nhiwatiwa returned. He quickly abducted the child, pulled out his cellphone and began recording himself pissing on her. A neighbor alertly called police to spark a probe.
After a warrant was issued, Nhiwatiwa turned himself in. The deranged pedophile is charged with attempted kidnapping, pandering obscenity, disseminating material harmful to juveniles, assault, endangering children, child enticement, interfering with custody and public indecency.
Law enforcement officials should've saw this coming.
Nhiwatiwa was suspended three times in 5 years on the job.
A damn shame.
Share your thoughts.