Mario Williams thrown in jail.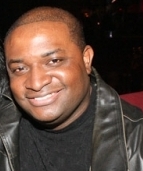 Blog King, Mass Appeal
HOUSTON — Former NFL lineman Mario Williams was busted for trespassing on Tuesday following the ingress of his baby mama's residence without approbation. The infraction transpired at an apartment community in Houston, Texas. According to police reports, Mario showed up unannounced at the chick's domicile and she refused to let him in. That's when the 6'7″, 290 pound defensive end infiltrated through the garage with the use of an electronic door opener he secretly made. Once inside, a truculent Mario began yelling at the popsy who warned him to "get the f*ck out!" After he spurned her behest, police were called.
Mario, who appeared to be high as f*ck, was arrested shortly after.
He accused the damsel of misusing an iPad.
The wrangle was captured on video.
Unfortunately, domestic squabbles are paradigmatic of their contiguity. If you recall, the woman filed a restraining order against the big fella back in May. Mario, 34, was eventually released from jail. But he must undergo a psychiatric evaluation before his next court appearance. Mario was selected No. 1 overall by the Houston Texans in the 2006 NFL Draft. His last season was with the Miami Dolphins in 2016.
Does Mario deserve jail time?
Is he in the early stages of CTE?
Is it time for women to think twice before dating a football player?
Watch the disturbing video.
Share your thoughts.