Larry & Shawn calling it quits.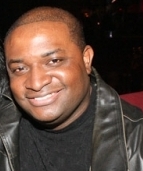 Blog King, Mass Appeal
LOS ANGELES — "Papa was a rolling stone. Wherever he laid his hat was his home…" After 22 years of holy matrimony, former CNN host Larry King and Shawn Southwick King are calling it quits. Yep, they're gettin' a divorce. Larry, 85, filed dissolution paperwork with the Los Angeles Superior Court on Tuesday, roughly 5 months after he suffered a heart attack. Shawn, a 59-year-old actress, is his 7th wife. Larry married Alene Akins twice. So this will be his 8th divorce. Damn! Larry and Shawn's two sons, Cannon and Chance, are both adults at ages 19 and 20. So child support won't be an issue. Alimony, however, could become a factor.
If you recall, the couple tried to get divorced back in 2010.
But they decided to double Larry's Viagra dosage and reconcile.
Then, in 2016, the couple addressed rumors of infidelity.
Should Larry consider getting married for a 9th time?
If he does, should the elderly rascal wed someone closer to his age?
Share your thoughts.