Andrew Luck abandons Colts.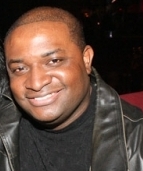 Blog King, Mass Appeal
INDIANAPOLIS — After spending the past few years rehabilitating one excruciating ailment after another, Indianapolis Colts quarterback Andrew Luck is calling it quits. The 29-year-old signal caller blindsided everybody Saturday night when he announced his retirement during the Colts' preseason matchup with the Chicago Bears. The natives are understandably pissed. As security guards escorted him to the locker-room, Luck was serenaded with a loud chorus of boos from the jilted home crowd at Lucas Oil Stadium. "It hurt," Luck said referring to fan reaction. "I'll be honest, it hurt."
The fans weren't the only ones upset at Luck. Fox Sports analyst Doug Gottlieb lambasted him on Twitter, saying, "Retiring cause rehabbing is 'too hard' is the most millennial thing ever #AndrewLuck." Ouch! CBS footballl analyst Steve Beuerlein echoed a similar sentiment.
"I am a HUGE #AndrewLuck fan… always have been," Beuerlein tweeted. "But this I cannot defend or justify… To do this to his teammates, organization, fans, and the NFL 2 weeks before the season is just not right. I love the guy but this will haunt him."
Despite the fact that they could have recouped $24.8 million from their former QB, the Colts already have reached a financial settlement with Andrew Luck in which they will not take back any of the money they are owed, league sources tell ESPN.https://t.co/HPrU7xTowE

— Adam Schefter (@AdamSchefter) August 25, 2019
Speaking of hurt, it's been an agonizing seven years for the Stanford University alum. Since entering the league as the No. 1 overall pick in the 2012 NFL Draft, Luck has suffered from injuries to his ribs (cracked), calf, ankle, kidney (lacerated), abdomen and throwing shoulder.
He's undergone multiple surgeries.
Luck was also treated for a concussion.
Damn, can't blame him for quitting.
His body is f*cked up.
Rather than endure another season of wear and tear, Luck has decided to forfeit $24.8 million in salary and bonuses. Fortunately for him, Colts owner Jim Irsay said he can keep the cash. Luck's last game was a 31-13 defeat to the Kansas City Chiefs in the divisional round of the 2018 Playoffs.
Career backup Jacoby Brissett will takeover as starting quarterback of a team once deemed a Super Bowl contender. Without Luck, the Colts are staring at a last place finish in the AFC South.
No wonder fans booed.
Retirement sucks, especially when it's done abruptly 2 weeks before the season.
Season ticket holders are already demanding refunds.
If Luck didn't have bad luck, he'd have no luck at all.
Share your thoughts below.