Mom & daughter stole 'crab legs.'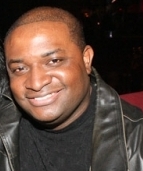 Blog King, Mass Appeal
MEMPHIS — Popeyes chicken sandwiches ain't the only entrée in demand. A mother and daughter in the dirty south were thrown in the slammer after purloining $200 worth of succulent crab legs. The seafood larceny transpired a couple of days ago at SuperLoFoods in Memphis, Tennessee. According to police reports, Felicia Hollins (mom) and Gabrielle Hodges (daughter) waltzed inside the low-income grocery store located on Quince Road. Once inside, the kleptos stuffed their purses with fresh crab legs.
When a female manager approached their asses to recoup the goods, she was "struck twice in the face" as the shoplifting duo proceeded to sprint out the main entrance. Police were ultimately called. Felicia and Gabrielle were busted shortly after. They're charged with assault and theft of property.
As Labor Day rapidly approaches, Clord Thornton — an elderly shopper at the employee-owned supermarket, said catpurses need to get a damn job instead of seeking five-finger discounts. "I'm 78, I have a lawn business, and I work 7 days a week," Clord said.
"What's wrong with them?"
Everybody's asking that question.
Hopefully, Felicia and Gabrielle learned their lesson.
Share your thoughts.