Mateen Cleaves' video surfaces.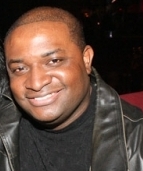 Blog King, Mass Appeal
DETROIT – Last week, former NBA player Mateen Cleaves eluded up to 15 years of incarceration after he was acquitted of 4 counts of rape. But surveillance footage may indicate otherwise. A newly released video shows Cleaves grappling a young white woman twice against her will at a cheap Knights Inn motel in Flint, Michigan. First, he grabbed the chick by her wrists and pulled her towards the venue. After the popsy broke free and attempted to run away, Cleaves chased her down and carried her into his room.
There's no audio in the clip.
The incident transpired in September 2015.
A jury comprised of nine women and three men descried the video but still chose to let the 41-year-old defendant off the hook. "Thank you for giving me my life back," an emotional Cleaves told the jurors. However, an eyewitness said the accuser was being assaulted.
"She looked at me and she said, 'Help me, help me, help me,'" the witness recounted while testifying in court. "And I had the phone in my hand and I told her I'm on the phone right now calling the police. I looked Mateen in the eyes, he didn't say one word."
The accuser also told the witness Cleaves raped her.
"She said that he got on top of her," the witness said.
"She couldn't fight him off and that she just laid there."
Rumor has it the alleged victim was drunk as hell.
Do you believe Cleaves is guilty?
Watch the video.
Share your thoughts.