Paul Mooney is accused of rape.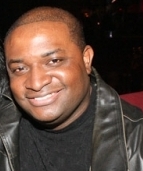 Blog King, Mass Appeal
LOS ANGELES — During a recent chat with Comedy Hype, Rashon Kahn dropped a homosexual bombshell when he accused 78-year-old comic Paul Mooney of molesting Richard Pryor's son (Richard Jr.) when he was a teenager. To compound matters, Mooney almost got smoked. Kahn said Pryor became so incensed, he offered him a remuneration of $1 million to blow Mooney's brains out. Kahn, by the way, is Pryor's former bodyguard. In the 5 minute clip, he said the relationship between Pryor and Mooney "became fragile because Paul Mooney had f*cked Richard's son…," before adding, "Paul took advantage of the situation."
Mooney's publicist, Cassandra Williams, denies any wrongdoing ever took place, saying, "there is no validity to Rashon Kahn's statement as it relates to Mr. Paul Mooney." However, Richard Jr. — now 58-years-old — is backing up Kahn's claim. He said Mooney had sex with him decades ago.
"Whatever happened in my life, happened when I was young… way before the 80s," Richard Jr. told TMZ during a street interview. When asked if his sexual experience with Mooney was consensual, he replied: "How can any relationship be consensual when I was a teenager?"  
Kahn has a tell-all book coming out titled "Everything Wasn't Funny."
A stressed-out Mooney has cancelled concert performances.
Do you believe the allegations are true?
Watch Kahn and Richard Jr's interviews.
Share your thoughts.