Denver inmate delivers a baby.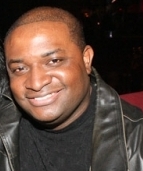 Blog King, Mass Appeal
DENVER — Law enforcement officials in Denver, Colorado are facing litigation after inmate Diana Sanchez gave birth to a bouncy baby boy while suffering all alone in her cell because jailhouse employees refused to help her. The maternal ordeal transpired around 10:43 a.m. on July 31st and it was captured on video. Sanchez was eight months pregnant when she was arrested for identity theft. Surveillance footage shows Sanchez sprawled out on an attenuated, synthetic mattress — wailing in agony — before she ultimately pulls down her trousers to spark parturition.
You can see the neonate gradually egress Sanchez's vulva.
Yuck! That's nasty!
To add insult to injury, corrections officers descried Sanchez's accouchement from afar on video.  Apparently, nobody gave a damn. "That pain was indescribable," Sanchez told a local news station before adding, "and what hurts me more though is the fact that nobody cared."
With the succor of attorney Mari Newman, Sanchez filed a federal lawsuit with the U.S. District Court in Colorado that states instead of "ensuring that Ms. Sanchez was able to give birth in a safe and sanitary medical setting," healthcare professionals and sheriff deputies "callously made her labor alone for hours," forcing the convalescent to experience nativity within proximity of a mucky toilet.
In other words, they made the heffa have her baby in a doo-doo lavatory.
A damn shame.
"To characterize it as medical care is a joke," said Newman.
Does Sanchez have a strong case?
Are inmates treated unfairly?
Watch the disgusting video.
Share your thoughts.