Janelle Monae ruffles feathers.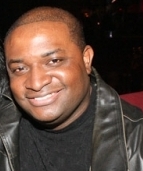 Blog King, Mass Appeal
MIAMI –Uh-oh! Somebody's in hot water (or hot grease). Kansas City native Janelle Monáe ruffled some feathers (pun intended) on Sunday when she lambasted remiss Negroes for allowing Popeyes Chicken to take precedence over exercising the right to vote. As part of its poultry war with Chick-fil-A, the greasy fast food chain held a $4.00 chicken sandwich promotion over the weekend that drew lengthy lines nationwide. Popeyes officials said the sandwiches sold-out everywhere within a matter of hours. One even sold on eBay for $7,000. "Perhaps we [should] put voting booths at every Popeyes location," Janelle, 33, tweeted.
"While we wait on that sammich, you can register and vote…"
Sammich? Damn, that's cold.
Janelle's critique is not only derogatory, it's dead wrong.
Per capita, black voter turnout is amongst the best in the country.
Janelle, all you had to do was Google.
Hordes of Twitter users voiced their vexation, including singer John Legend.
"Popeyes would kill for lines like the ones outside of black polling stations. 1. Black people vote. 2. We would vote even more if people like the GA Gov didn't intentionally limit poll access in ways that create these ridiculous lines," John wrote before adding, "Andddddd fried chicken is delicious and nobody should be ashamed of enjoying it." 
Janelle Monae told people standing in line at Popeyes for a "sammich" to go vote and #BlackTwitter let her have it so bad she ended up apologizing.

— KISS 104.1 (@kiss1041fm) August 27, 2019
One Twitter user called Janelle a sellout, saying, "I just think it's funny how rich Black people want the privilege of frivolity, but will literally shame poor Black people for so much  as daring to eat before fixing any and all oppressions of the world. Y'all become more like these white folks you beg for acceptance daily."
Another user tweeted: "N*ggas can't even eat in peace."
After realizing she f*cked up, Janelle tweeted an apology. "I think the tweets that I posted about registering and voting were insensitive and wrong," she wrote. "Specifically they ignored the very real issues of voter suppression that have impacted my community for years and me directly."
Do you accept Janelle's apology?
Is she a sellout?
Share your thoughts below.