Boogie Cousins facing charges.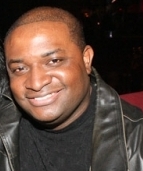 Blog King, Mass Appeal
ATLANTA — It's been a bad year for NBA power forward DeMarcus "Boogie" Cousins. First, the former Golden State Warrior had to rehabilitate a ruptured achilles tendon that cost him millions of dollars in earning potential. Then the 29-year-old tore his ACL. Now he's slapped with criminal charges after he told his baby mama — Christy West — he's going to "put a bullet" in her skull. The commination came on the heels of a rancorous cell phone chinwag regarding their 7-year-old kid.
According to police reports, DeMarcus called Christy and asked her if their son could attend his wedding ceremony in Atlanta, Georgia. When she said "no" without giving an elucidation, a pugnacious DeMarcus retorted, "I'm gonna make sure I put a bullet in your f*cking head."
Christy, who resides in Alabama, recorded the confab and turned it over to police; resulting in a warrant for DeMarcus' arrest. He's charged with 3rd degree domestic violence (harassing communications), a misdemeanor. If convicted, DeMarcus faces up to one year in jail.
What's my take?
When will athletes learn we're living in the technological era which means you have to act as though everything you say and do is being recorded. Don't believe me, ask Ray Rice, Tyreek Hill and Kareem Hunt. DeMarcus should've known better. Now he's caught a case.
Nevertheless… listen to the disturbing phone call.
Share your thoughts.