A-Rod and J Lo facing litigation.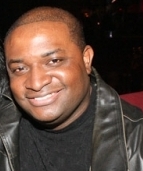 Blog King, Mass Appeal
LOS ANGELES — "Diamond in the back, sunroof top…" Former New York Yankee Alex Rodriguez and actress Jennifer Lopez are facing litigation after their chauffeur allegedly ran over paparazzo Liyanage Perera in an SUV. The alleged hit and run transpired last October in a tenebrous alleyway in Los Angeles. Perera, who had a camera, filed a lawsuit against the prominent couple despite the fact neither was behind the wheel. He believes A-Rod and J Lo failed to instruct their driver to use vehicular wariness.
The incident was captured on video.
According to court docs, Perera was sauntering behind Craig's eatery off Melrose when he was thwacked by a Cadillac SUV in which A-Rod and J Lo were passengers. Rather than egress the vehicle and vet Perera's welfare, the lawsuit states the driver "quickly fled the scene."
Perera told the court he sustained a handful of serious impairments and he's seeking indemnification to cover his medical expenditures plus damages for pain and suffering.
Hell, it may be time for A-Rod and J Lo to start taking the bus. It's a lot cheaper. If you recall, earlier this month, someone burglarized A-Rod's rental car while he was busy ingesting an entrée at a San Francisco bistro. The malefactor took off with assets worth $500,000, including jewelry and electronics.
So what's your take?
Was the paparazzo at fault or does he have a case?
Watch the video.
Share your thoughts.