Naomi Osaka won young star battle.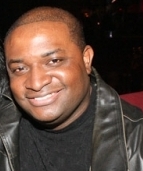 Blog King, Mass Appeal
NEW YORK — Cinderella's glass slipper is cracked beyond repair. Coco Gauff, ranked 141st, suffered a beatdown of epic proportions Saturday night in the third round of the 2019 U.S. Open. But let's give her credit. Unlike the entitled deportment of Serena Williams in last year's competition, the emotional 15-year-old demonstrated tremendous humility in defeat. Despite the succor of 23,000 vocal fans at New York's Arthur Ashe Stadium, Coco took it on the chin — losing 6-3, 6-0 in straight sets to Japanese wunderkind Naomi Osaka — the No. 1 tennis player in the universe.
After getting manhandled for 65 minutes, Coco gave Naomi a warm embosom then proceeded to join her mid-court for the postmatch interview that's typically reserved for the victor.
"She told me that I did amazing and good luck and then she asked if I can do an on-court interview with her and I said 'no' because I knew I would cry the whole time but she encouraged me to do it," a tearful Coco told ESPN's Mary Joe Fernandez when asked what Naomi told her after the ass-kicking.
"[The U.S. Open] was amazing. She did amazing and I'm going to learn a lot from this match and she's been so sweet to me so thank you…"
Naomi, who's only 21 herself, echoed an equivalent immensity of sportsmanship and veneration.
Serena, hope you took notes.
"Coco, you're amazing," said a lachrymose Naomi after paying respect to Coco's parents who were in the stands. "I've watched her play a couple of times and I always thought she was an incredible mover so I thought I had to get going right off the bat [especially] in this incredible atmosphere."
Thanks to Naomi and Coco, the future of tennis is awfully bright.
Expect to see numerous battles between these two the next 20 years.
Share your thoughts.