Salma Hayek staying spry.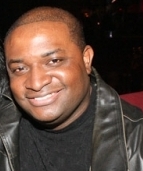 Blog King, Mass Appeal
HOLLYWOOD — Salma Hayek just turned 53-years-old. But she looks twenty years younger. In an effort to suppress anatomical self-doubt, the Mexican actress shared a breathtaking birthday selfie that showcases her rockin' bod in a 2-piece bikini. "Yes, tomorrow I'm 53. So!? Si, mañana cumplo 53. Y!?" Salma wrote on Sunday in both English and Spanish. The tantalizing post garnered ample approbation from Instagram users. One fan wrote, "53 or 35?" Another chimed in with, "You don't look a day over 35… amazing!"
Pierce Brosnan, Salma's spoony co-star in "Some Kind of Beautiful," wrote, "Happy birthday dear Salma." A longtime proponent of body positivity, Salma has battled amour propre issues since entering her 50s three years ago. She expressed diffidence during a chat with InStyle UK in 2016.
Salma Hayek shares stunning bikini pic on 53rd birthday, fans pick their jaws up from the floorhttps://t.co/SCPhRM38jg pic.twitter.com/8eM8lXFcnr

— HT Entertainment (@htshowbiz) September 2, 2019
"Well, I am entering my fifties so your body confidence isn't that good," Salma explained. "I think it depends on the day, for everybody, there's some days you say, 'This is it,' and you love it. Then there are days when you go, 'This can not be it! Is this really it?' So I think it's up and down all the time!"
Like a bottle of fine wine, Salma continues to improve with age. The "How to Be a Latin Lover" star got hitched at 39 then gave birth to her daughter Valentina at 41. Now she's donning scanty swimsuits well into her fifties. Damn, what's next? A porno? Is Salma the hottest 53-year-old ever?
Share your thoughts.