Tracey Smith got shot in road rage.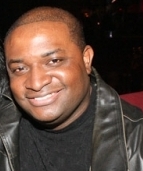 Blog King, Mass Appeal
MILWAUKEE — Matthew Wilks, 35, is busy putrefying behind bars after he shot and killed Tracey Smith in front of her teenage son during a senseless road rage altercation. The fatality transpired around 5:15 p.m. Friday evening on a busy thoroughfare in Milwaukee, Wisconsin. Tracey, by the way, was a sergeant with the state's Department of Corrections. She was also a passenger at the time of her murder. According to police reports, Tracey was teaching her 17-year-old kid how to drive when their car was sideswiped by Matthew's gold van.
The 46-year-old mother immediately jumped out the automobile and "confronted the driver." A truculent Matthew retaliated by yelling, "Bitch, I'll kill you!" After more words were exchanged, Matthew pulled out a handgun and opened fire — striking poor Tracey in the heart and lung.
Matthew quickly fled the scene.
But he was later arrested and charged with murder.
Tracey was transported to an area hospital where she ultimately died. Her family is understandably pissed. "I don't know what to say," said Ollie Luckett, Tracey's father. "But I know one thing, the way my daughter lost her life, it wasn't right. It ain't right."
Does Matthew deserve life in prison?
Should motorists stay in their vehicles?
Share your thoughts below.