Bad Boys for Life trailer is released.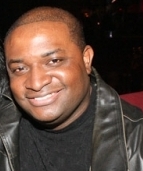 Blog King, Mass Appeal
MIAMI — "We ride together. We die together. Bad boys for life." On the heels of a 16-year hiatus, Miami detectives Mike Lowery and Marcus Burnett are back to proliferate their body bag summation in "Bad Boys for Life," the franchise's third installment set to hit movie theaters January 17, 2020. The film is directed by Adil El Arbi and Bilall Fallah. Michael Bay directed the first two. Will Smith, who portrays trigger-happy Mike, released a trailer of the action-packed comedy. In classic bad boy fashion, the clip opens with Marcus (Martin Lawrence) concocting structural defilement to Mike's high-priced sports car.
"Aw sh*t… you can get that buffed out," Marcus said after slamming the door against a fire hydrant.
"No, you can get that buffed out," Mike retorted.
Will Smith. Martin Lawrence. #BadBoysForLife. Watch the first full-length trailer now. pic.twitter.com/3j5idIFaon

— Rotten Tomatoes (@RottenTomatoes) September 4, 2019
Moments later, Marcus absorbs a vicious left hook to the countenance from a tattooed malefactor. "I'm gonna penetrate this man's soul with my heart," Marcus explained before getting knocked the f*ck out. A satirical Mike replied, "How deep do you think you got into his soul?"
In what appears to be their last hurrah before retirement, Mike and Marcus are out to take down an Albanian mercenary who's looking to avenge his brother's quietus.
Again, the film hits movie theaters January 17th.
Are you excited?
Watch the trailer.
Share your thoughts.